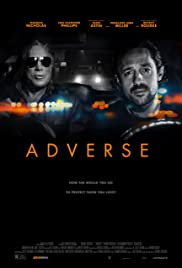 Opis:
Taksista saznaje da mu sestra duguje veliki novac opasnim kriminalcima.
Slično za pogledati
Komentari (2)
Vic Beckett, a brilliant researcher, creates the ultimate App that taps into the pleasure center of the brain and transmits a feeling of nirvana to the user. Instant celebrity and unlimited...

When ruthless drug lord Raffaello murders the family of the little girl named Angel in a gangland hid in Spain, he makes one fatal mistake : Letting her live. Thus Raffaello sets in motion a bloody...

HBO-ova šestodijelna dokumentarna serija Into The Storm istražuje i pokušava da objasni suludu priču koja je poprimila nevjerojatne razmjere, ne samo u SAD-u, nego i diljem svijeta, o popularnosti...