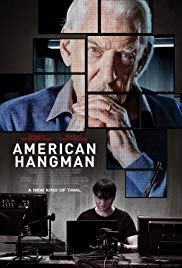 Opis:
Neidentifikovani muškarac postavlja uživo prijenos na društvenim mrežama, na kojem pokazuje kako je kidnapovao dvoje ljudi i planira da ubije jedno od njih prije kraja dana. Cilj otmičara je da se održi suđenje online.
Dok vlasti otkrivaju šta se dešava, javnost na internetu će da bude i sudija i porota …
Slično za pogledati
Komentari
Izgubivši orijentaciju u Apalačkim planinanama, putnica-namernica nailazi na zabačenu farmu. Pomoć joj nudi čudan, ali lepi par, koji po svaku cenu žele da sačuva tajnu koja se krije u brdima....

Every 25 years, it begins. Bound to an ancient pact, a family of unlimited power descend upon a small rural town to sacrifice a human life, a newborn baby that is a bloodline of their own family. The...

Studentica se izgubi na putu dok je išla na intervju za posao. Pogrešno skretanje odvodi je duboko u Kentucky šumu. Mlada žena mora da se bori protiv prirode i protiv grupe nemilosrdnih odmetnika...