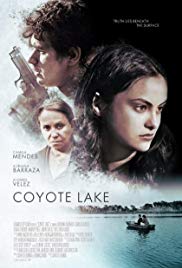 Opis:
Ester and her overbearing mother run a small bed-and-breakfast near the US/Mexico border. One night, two unwanted guests arrive, threatening the safety of everyone. But the two women are hiding a secret, one that may prove the most dangerous of all.
Slično za pogledati
Komentari
Putnici voza koji se srušio u jezero moraju da odluče da li će pomoć čekati u olupini koja tone ili će šansu za spas potražiti u mutoj vodi iz koje vreba opasni predator...

Charles and Kyle are two private investigators that specialize in missing persons cases. Mickey and her team get in way over their heads when they cross a serial killer who has three very nasty pets...