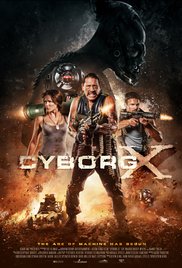 Opis:
After X-Corp, a radical weapons manufacturer, is taken over by a Cyber Virus, a group of survivors must fight to save humanity from the army of Machines the Virus now controls.
Slično za pogledati
Komentari (1)
Thursday March 13th, 1997 marks the date of the Phoenix Lights, the largest mass UFO sighting in US History. The night of the incident, four Phoenix residents vanished in the Estrella Mountain...

Zombie Hunter is set in a post-apocalyptic Zombie wasteland caused by the mysterious street drug "Natas". We follow one man who has nothing left other than a beat up Camaro and a trunk full of guns...