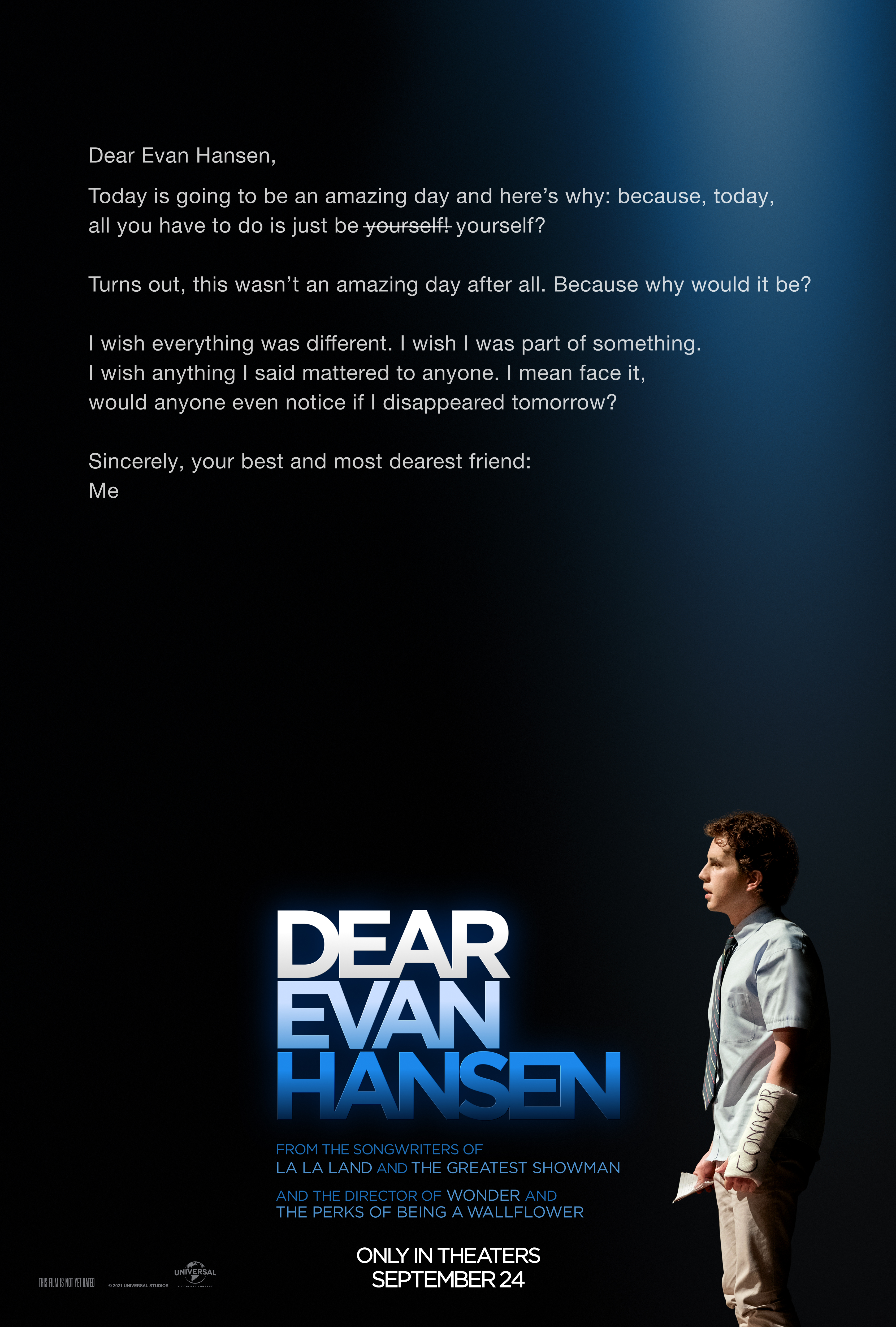 Opis:
Direktno s Broadwaya dolazi nam ekranizacija slavne predstave koju obožavaju sve generacije. Grammyjem i Emmyjem nagrađeni Ben Platt reprizira ulogu tjeskobnog i izoliranog srednjoškolca koji je željan razumijevanja i osjećaja pripadnosti usred kaosa i okrutnosti koje donose društvene mreže. [tportal]
Slično za pogledati
Komentari
Documentary about the music group The Beatles featuring in-studio footage that was shot in early 1969 for the 1970 feature film 'Let It Be.'

Spin-off filmova G.I. Joe, u čijem središtu se sad nalazi lik - Snake Eyes!

Neeson tumači ulogu vozača velikih kamiona zaleđenim kanadskim putevima. Kada dođe do nesreće u rudniku dijamanata, i rudari budu zarobljeni u utrobi zemlje, Neeson i njegov ortak Laurence...