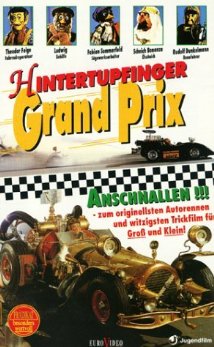 Opis:
Reodor Felgen odluči da će se trkati na utrkama automobila da porazi svog bivšeg prijatelja koji je ukrao njegove planove za automobil.
Slično za pogledati
Komentari (1)
Orphan Kamilla moves in with her rich uncle who lives in Kristiansand, Norway in the early 1900, Norway. Her uncles wife however does not approve of Kamilla and want to send her to a boarding school...

Reidar is a resident at Solihogda psychiatric institution. He is expecting the Earth to be hit by a huge meteor any time now, but until then he is busy trying to keep his fellow patient, Juni, from...