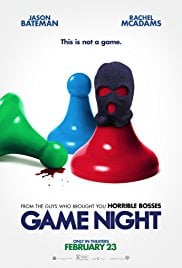 Opis:
Okosnica filma je grupa prijatelja koja se redovno sastaje kako bi zajedno provodili večeri uz druženje i igru. Te su večeri svima dugogodišnja tradicija a ujedno i beg od svakodnevnih briga, sve dok jedne večeri ne svedoče događaju koji će im promeniti život.
Slično za pogledati
Komentari
Marty Byrde, njegova žena Wendy, njihova kći Charlotte i sin Jonah se doseljavaju u Ozrak. Po svemu liče na tipičnu američku porodicu. Takav imidž im pomaže u njohovom pravom poslu, pranju novca za...

An innocent discovery of a well-preserved mummified Emperor from 200 BC China unearths a 2000 year old nightmare - a secret that should have remained buried.