Film
Journey to the South Pacific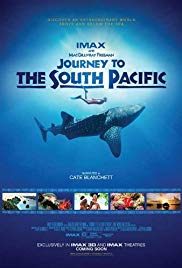 Opis:
Ovaj dokumantarac vas vodi u avanturu po raskošnim tropskim ostrvima udaljene Zapadne Papue, gde život cveta i iznad i ispod mora. Pratite dečaka Džavija na njegovom putovanju po ovom čarobnom delu naše planete gde se on susreće sa morskim kornjačama, ražama, kit ajkulama i drugim kultnim morskim stvorenjima. Na kraju se naglašava važnost življenja čoveka u ravnoteži sa okeanom i živim bićima u njemu. Narator je glumica, dobitnica oskara, Kejt Blanšet.
Slično za pogledati
Komentari (1)
A troubled teen is sent to live with his estranged father, a park ranger. During his time there, he develops an unusual affinity with and passion for the wolves in a local pack.

Dokumentarac "A Beautiful Planet" nudi nam prekrasan pogled na Zemlju iz svemira. Kreiran je u saradnji sa NASA-om i donosi nam nova saznanja o našoj galaksiji, prekrasnu vizualizaciju našeg svijeta...

Discover a land as exotic as it is extraordinary. Arabia 3D offers an in-depth understanding of one of the most fascinating lifestyles and cultures. Cross the dunes with a caravan of camels, dive in...