Film
L'homme qui plantait des arbres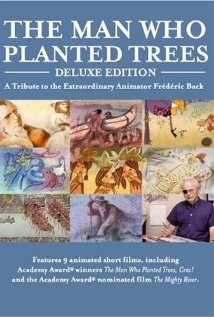 Opis:
This film tells the story of a shepherd who repairs the ruined ecosystem of a secluded valley by single-handedly cultivating a forest over a thirty year period.
Slično za pogledati
Komentari
A workman finds a singing frog in the cornerstone of an old building being demolished. But when he tries to cash in on his discovery, he finds the frog will sing only for him, and just croak for the...

Visoko ocijenjen film!

Patak Dača i njegove peripetije sa animatorom.

Visoko ocijenjen film!