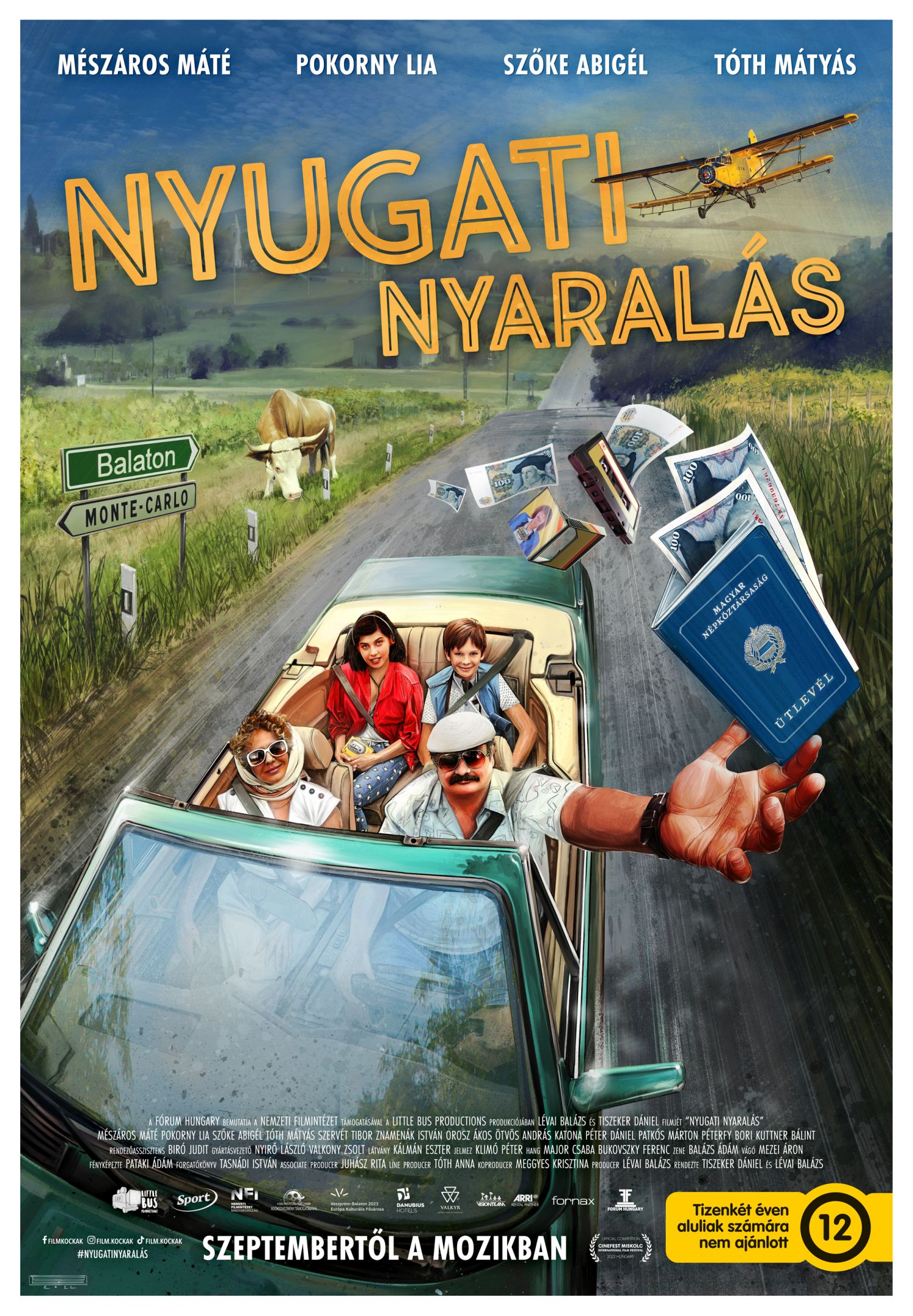 Opis:
Mađarska sredinom 1980-ih. Gyuri Maurer je vešt automehaničar iz Vesprema koji može sve popraviti - čak popravlja i Lade lidera stranke. Njegovu porodicu trese rivijerska groznica, sprema se na odmor, ali umesto četiri pasoša stižu samo tri. Gyuri odjednom postaje prosvetljen: oni posuđuju čudesni auto koji je ostavio Mađar disident. Umesto da Mađari s nemačkim novcem i papirima pokušavaju otići na zapad, doći će turisti sa zapada koji će moći uživati ​​u najvećem luksuzu na Balatonu. Nemaju pojma da sa "pozajmljenim" autom voze pravo u hladni rat...
Slično za pogledati
Komentari
Vampires are among us. But no need to worry: the Hungarian Secret Police are after them, and beyond the usual spy gadgets, they even use garlic to repel the beasts. Hungary in the 70s. Comrade Fábián...

After his grandfather falls victim to an elaborate scam, the life of a young man is turned upside down.

As a result of a drug experiment, Misi will be able to travel through time, but only if he drinks from a special homemade spirit.