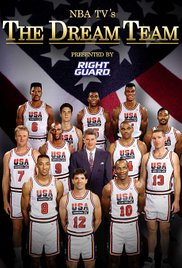 Opis:
A documentary going in depth about the creation and success of the greatest basketball team ever created. The Dream Team. Takes place in the 92 Olympics, where team USA and it's eleven Hall of Famers take gold in the greatest assertion of sports dominance in history.
Slično za pogledati
Komentari
Istinita priča o petorici talentovanih košarkaša, među kojima je i buduća NBA zvezda LeBron James, i njihovom izuzetnom putovanju iz Akrona, Ohaja, do takmičenja srednjoškolske nacionalne lige

From his days as a child in North Carolina to his retirement from the Chicago Bulls in 1999, His Airness takes you on a journey through Michael Jordan's career.