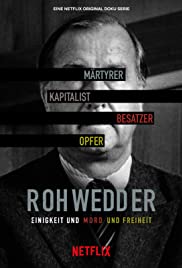 Opis:
In April 1991, Detlev Rohwedder, the head of Treuhand, the East German Privatization and Restructuring Agency, was assassinated in Dusseldorf. This documentary details the strange evidence recovered.
Slično za pogledati
Komentari
A revolutionary group of activists, scientists, farmers, and politicians band together in a global movement of "Regenerative Agriculture" that could balance our climate, replenish our vast water...

A Love Song For Latasha is a dreamlike hybrid documentary in conversation with the past and the present to reimagine a more nuanced narrative of Latasha Harlins than standard archival practises have...