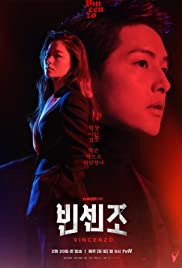 Opis:
Vincenzo, mafijaški savjetnik, dolazi u Južnu Koreju iz Italije zbog unutarorganizacijskog sukoba; i zapetljava se s veteranom skitnicom-advokatom koji provodi pravdu poput negativca …
Slično za pogledati
Komentari
In a hellish future where human beings have become stupefied by the state of permanent happiness they have been genetically altered to experience, Jack (Peter Scanavino) offers relief via drugs that...

An offer to buy her property brings elderly Kim Sun-yi back to the country cottage she briefly lived in during eventful times in her youth. With her granddaughter by her side, Sun-yi recalls meeting...

Kang Ma-Ru is a promising medical student, until he takes the blame for a crime he didn't commit. When he finds an opportunity for revenge, he takes it, using Seo Eun-Gi. Ma-Ru soon discovers that...