TV serija
Taiyô no ko Esteban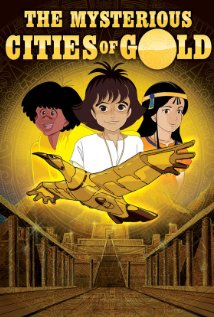 Opis:
The year is 1532. Esteban, a young boy, is told that he was saved by Mendoza, a navigator on a Spanish ship from a ship wreck in a storm at sea. The only clue to his identity is a medal that Esteban wears about his neck. Esteban joins Mendoza on a trip from Spain to the new world - the Americas - where on route he meets two other children - Zia - an Inca girl and Tao, the last member of a highly advanced race. All three are looking for different things - Esteban to find his father and his identity, Zia for her father and Tao for remains of his race. The clues for all three quests however all point to the seven Cities of Gold and so the children, Mendoza, Sancho and Pedro - two other sailors and friends of Mendoza start searching in a massive treasure hunt for the Cities Of Gold...
Slično za pogledati
Komentari
Bananamen je britanski crtani film iz 1983. godine. Lik se prvi put pojavio tri godine ranije, u stripu koji je pisao Stiv Brajt, a crtao Džon Giring, i to kao parodija na tadašnje superheroje...

This animated series follows the life of a girl named Candy, in a soap-opera way. The story begins with Candy as a baby in the orphanage and contiues with her childhood and teenage years, in a life...