TV serija
Victoria Wood's Nice Cup of Tea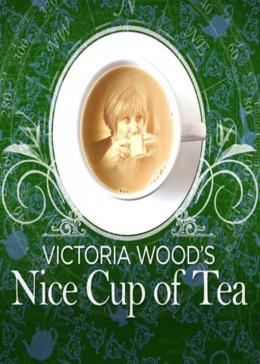 Naslov:
Victoria Wood's Nice Cup of Tea
Godina:
2013
Žanr:
dokumentarni
Trajanje:
59 min
Opis:
Comedy legend Victoria Wood travels the globe to explore Britain's love affair with tea in a two part special on the little plant that changed the world. From the back streets of Kolkata to the mega city of Shanghai, Victoria reveals how the cozy cuppa united east and west, triggered wars and helped us win them. Along the way she peeks into a fascinating world of chai wallahs, opium smokers, Assam tea pickers and grumpy elephants. She asks: how did this strange exotic leaf become such an important part of British life? In Britain, Victoria visits Woburn Abbey, Blackpool and Harrogate - where she mugs up on the history - and learns how to slurp and spit. She shares a cuppa with Graham Norton and Doctor Who actor Matt Smith. In New York, home of the tea bag, she warms the pot with musician and self-confessed tea addict Morrissey. What is it about tea we love so much, and how did we all end up hooked? Put the kettle on for a nice cup of tea with Victoria Wood.
Slično za pogledati
Komentari
In 1969 insurance salesman Jimmy 'Tubby' Baker and secretary Enid are among those meeting for a televised reunion at the Manchester Free Trade hall, where, thirty years earlier as school children...