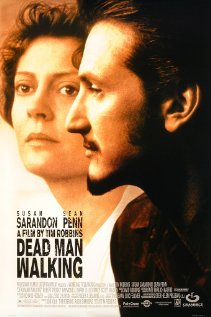 Opis:
Sestra Helen Prejean (Susan Sarandon), suosjećajna opatica iz New Orleansa, duhovni je savjetnik Matthewa Ponceleta (Sean Penn), opakog, ljutitog i psihološki kompleksnog ubice osuđenog na smrt. Ona je predana da pomogne drugima, poput Matthewa, da pronađu spas. Ali, kada pokuša prodrijeti u njegovu mračnu dušu, nailazi na toliku dubinu zla da se zapita da li postoje granice iskupljenja. Može li odgoditi dan smaknuća dovoljno dugo da spasi Matthewa, ili će na kraju ipak otkriti istinu?

Snimljeno prema istinitoj priči o susretima jedne opatice s čovjekom osuđenim na smrt,ovo provokativno ispitivanje zločina ,kazne i iskupljenja donijelo je Susan Sarandon 1995. Oscara za najbolju glumicu, a Sean Pennu nominaciju za najboljeg glumca. Odlazak u smrt je film iznimno brzog tempa,od početka do kraja ispunjen napetošću koja će vas ostaviti bez riječi...
Slično za pogledati
Komentari
A documentary that explores the baffling, fraudulent and destructive arithmetic of the monetary system that holds us hostage to a forever growing DEBT and how we might evolve beyond it into a new era.

Ben Sanderson, a hard-core alcoholic, drives to Las Vegas after being fired from his film production job and divesting himself of all possessions. He plans to drink himself to death within four...