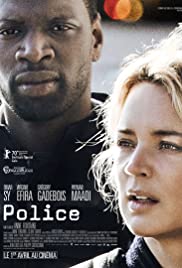 Opis:
Viržini, Erik i Aristid su policajci koji pokušavaju da održe svoj lični i emotivni život dok se na dužnosti susreću sa svakodnevnim nasiljem. Jedne noći poverena im je neobična misija, da migranta odvezu na aerodrom. Na putu ka aerodromu Viržini otkriva da će čovek koga odvode biti osuđen na smrt, ukoliko se vrati u svoju zemlju. Suočena sa nepodnošljivom dilemom ona počinje da preispituje zajedničku misiju. Trio će imati samo jednu noć da odluči o sudbini ovog čoveka.
Slično za pogledati
Komentari
Anne Walberg is a celebrity in the perfume world. She creates fragrances and sells her incredible talent to companies of all kinds. She lives as a diva, selfish, well-tempered.

Priča o neobično nadarenom čoveku koji mora da preživi u totalitarnim 1950-tim...

Based on the novel by Hannelore Cayre, the story centers around Patience Portefeux, an underpaid, overworked French-Arabic translator in charge of phone surveillance for a narcotics police unit. When...