Film
All My Friends Are Dead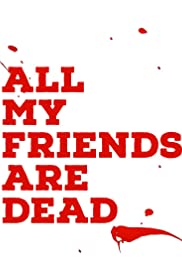 Opis:
When a girl has her friends come along with her to scatter her father's ashes at the old family farm, strange things begin to happen. A warm campfire and scary stories is only the beginning to a night she'll never forget.
Slično za pogledati
Komentari
Carlos Fuster is a Spanish CEO who lives in Brussels (Belgium) working for an important USA oil company. Married with a 8-months pregnant Susan and with his mother Elena who works as a veteran United...

Nakon pronalaska čudne mrtve životinje na plaži u Rio de Žaneiru, detektiv Erik uključuje se u istragu ubistva i otkriva svet u kome žive mitska bića, obično nevidljiva ljudima. Podzemni svet...